Situated on Louttit Bay, Lorne is a seaside town along Victoria's well-known Great Ocean Road. Officially beginning in Torquay, The Great Ocean Road is a 243-kilometre winding stretch of road notoriously known for its epic views of picturesque Victorian coastline. Lorne is located roughly 140 kilometres from Melbourne and is about an hour and 50-minute drive from the CBD.
Well known amongst local Victorian's as the Surf Coast, Lorne is no doubt a hot spot for surfers of all calibers. With endless stretches of beach to claim, the opportunity to catch a gnarly wave is endless. Lorne's beach is not only for surfers though. Surfers, locals and tourists all share the clear aqua coloured bay, under the watchful eye of the Lorne Surf Lifesaving club.
Along with its pristine coastline Lorne's national parks are also a must see. There are a number of scenic bush walking tracks on offer, all complete with their own waterfall backdrop. The Lorne information centre will provide helpful maps in order to navigate your way around the various national parks. In particular the Erskine Falls are not to be missed. The Falls are a 17-minute drive from Lorne's town centre but if you're feeling adventurous the Erskine River walk will get you there in 7.5 kilometers, roughly two hours and 15 minutes! If you're after something to substitute your routine run with, the Doug Stirling Walk is an easy three-kilometer run with some epic coastline views.
If you do indeed decide on trekking the entire 7.5 kilometers to the Erskine Falls, the recently refurbished Lorne Sea Baths have exactly what you need. A fully equipped heath, fitness and leisure facility, the Lorne Sea Baths strive to provide patrons with optimal comfort and convenience all with a nature beach backdrop as you enjoy their amenities. In particular over the summer season, the sea baths host daily yoga classes as well. Classes are available to students of all levels of yoga experience. Sessions times run from 7:45am and 9am, until the 2nd of February.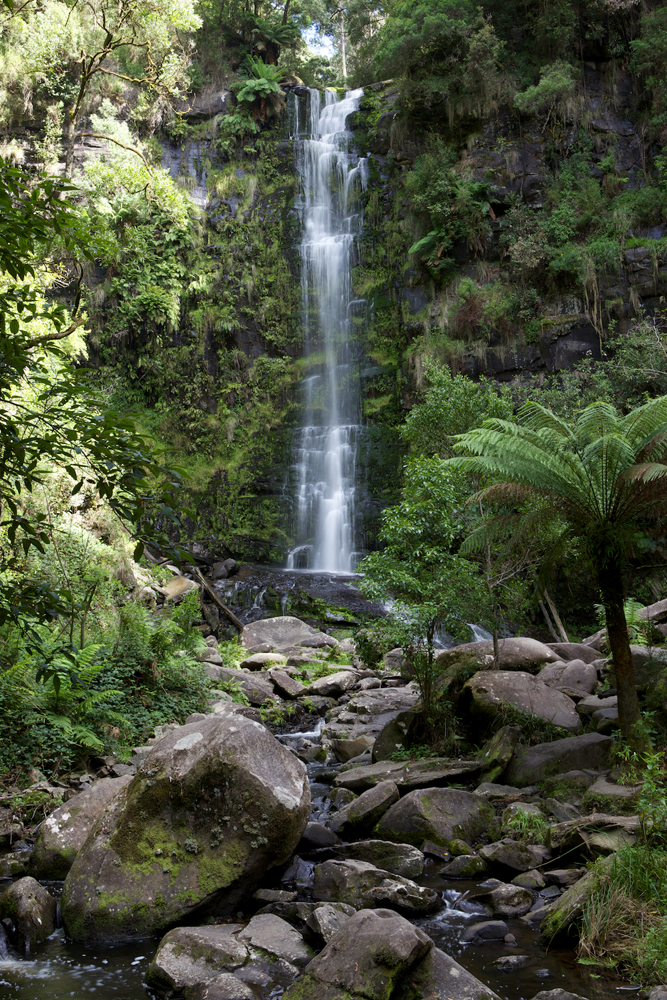 Despite its array of sport and leisure activities, Lorne definitely boasts some hip eateries and social venues as well. Always packed and blasting some mellow tunes is The Bottle of Milk is Lorne's very own take on the humble Grilled burger. Filled with some juicy goodness, these burgers are pure wholesome yumminess and should definitely be on your things to eat in Lorne! Two doors up from The Bottle of Milk is a newly opened fresh-faced café called Shells. Always greeting their customers with a friendly face, their food is modern and tasteful, which accompanies their funky décor and overall vibe. If you're craving some spicy and exotic Mexican, then Mexican Republic provides you with all the flavors of Mexico in one mouthful. Their fresh and tasty menus are to either share or have all for yourself, complimented with none other than Mexican beers and Spanish wines of course.
More than just a regular seaside settlement, Lorne has become a hip and upbeat beach town bustling with good vibes and all the right people. If you're looking for something that's got it all, Lorne is hard to be beaten.