New music for a new month! Enjoy.
Artist: Years & Years
Song: King
Album: Communion (2015)
The easiest way of describing Years & Years is that they're a British RÜFÜS with King being a standout piece of Electro-Pop with House and RnB elements. Someone tour them in Australia A.S.A.P! I reckon they're going to be big.
Artist: Hudson Mohawke
Song: Very First Breath (Feat. Irfane)
Album: Lantern (2015)
In the vein of Mark Ronson and Calvin Harris, producer HudMo is venturing into artist territory with his upcoming album and Very First Breath is the first single, taking Mohawke's signature sound into a pop direction with the assistance of French vocalist Irfane.
Artist: Jamiroquai
Song: You Give Me Something
Album: A Funk Odyssey (2001)
Throwback! You Give Me Something is a classic and guaranteed to get you dancing. Why these guys disbanded is beyond me. Check out Jamiroquai's discography; there's no shortage of hits.
Artist: Jamie XX
Song: Loud Places (Feat. Romy)
Album: XXX
This is as close as we're going to get to new music from The XX with head honcho Jamie teaming up with band vocalist Romy for Loud Places. It's a drawn out slow burner but when the sampled riff from Tracey In My Room kicks in half way through the track… phwoah!
Artist: What So Not
Song: Gemini (Feat. George Maple)
Album: Gemini EP (2015)
Have you heard the news? Flume is no longer part of What So Not! This is his last involvement in the What So Not project and this track, the lead single from the Gemini EP, features former Flume feature George Maple on vocal duties. Keep an eye/ear out for their A$AP Ferg collaboration coming soon!
Artist: Asta
Song: Dynamite (Feat. Allday)
Album: Dynamite EP (2015)
This sound reminds me of me so much of My Head Is a Jungle by Wanklemut & Emma Louise, which I featured in my January playlist! This is some awesome Nu-Disco and Aussie Hip Hop star Allday throws down a Dynamite verse.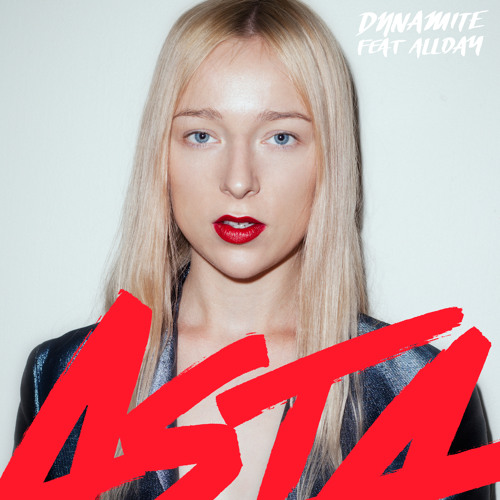 Artist: Martin Garrix
Song: Don't Look Down (Feat. Usher)
Album: Don't Look Down EP (2015)
This might seems like an odd paring but Scooter Braun, who manages Justin Bieber with Usher, also manages Martin Garrix! Usher is dipping his toes back into EDM after working with Diplo and Swedish House Mafia on his previous album. Don't Look Down is a club banger but clearly takes influence from producer Kygo with Tropical House elements.
Artist: Rihanna
Song: Bitch Better Have Money
Album: Bitch Better Have My Money EP (2015
Turn up! Rihanna is back in the Trap with Bitch Better Have My Money.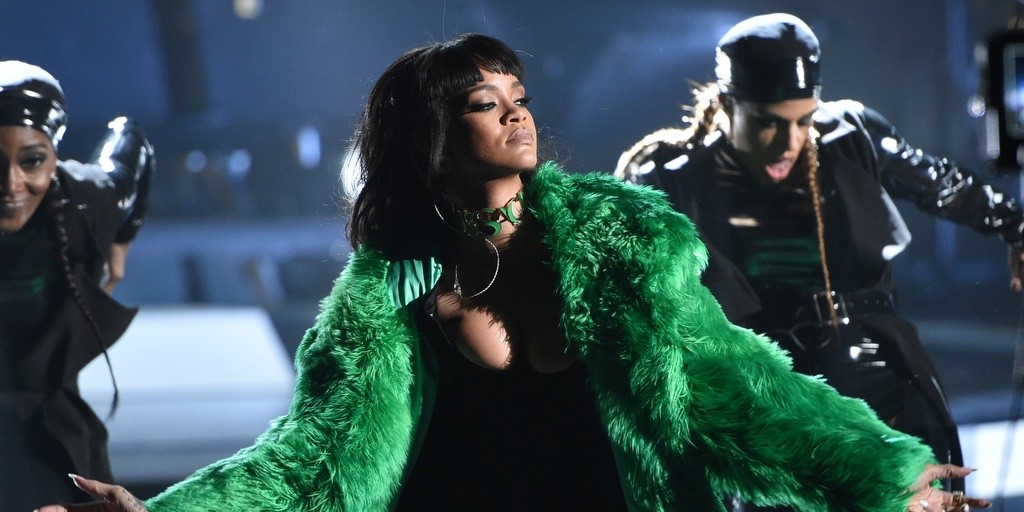 Artist: Seinabo Sey
Song: Younger (Kygo Remix)
Album: Younger – The Remixes EP (2014)
I have no idea who Seinabo Sey is but that doesn't matter; this is all about Kygo and Younger may be his best remix work to date. I dare you not to smile whilst listening to this track.
Artist: iSHi
Song: Push It (Feat. Pusha T)
Album: Push It EP (2015)
With drums akin to Kanye 's Monster, Swedish producer iSHi has thrown down a beat that is made for Ye's right hand man Pusha T to spit on. This is a weapon!