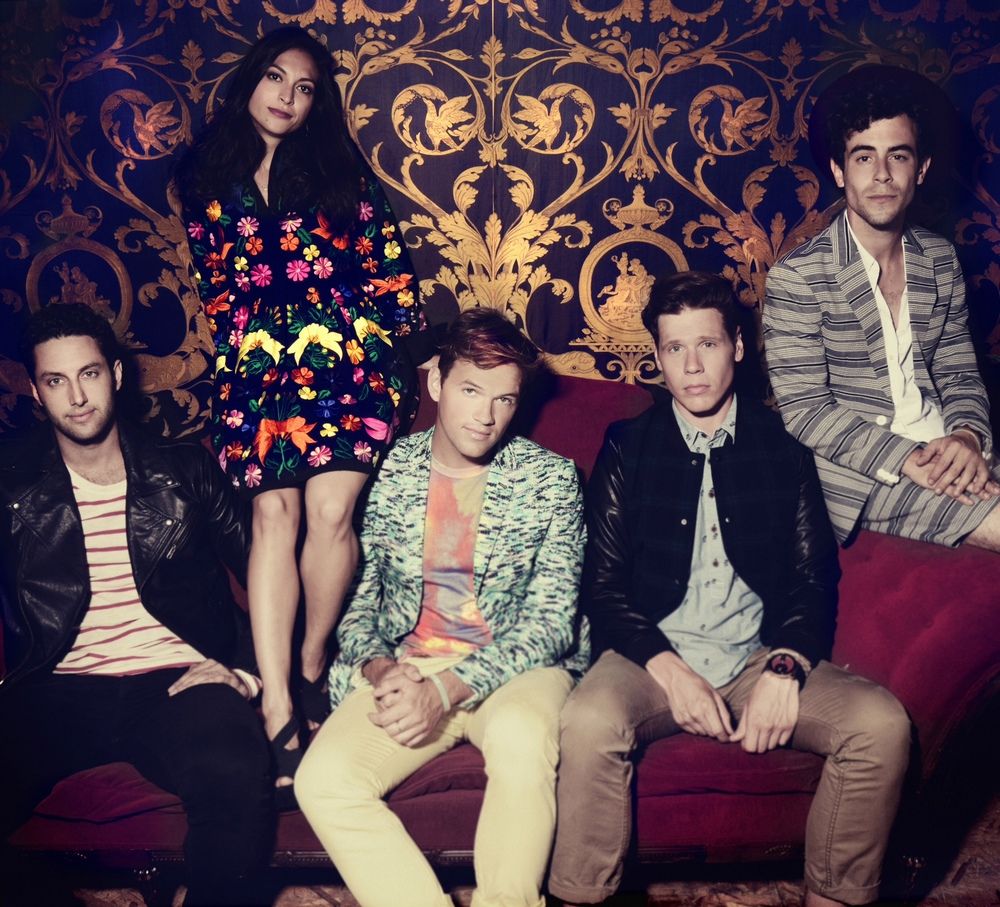 Amidst the dark and intimate surroundings of The Corner Hotel, St Lucia emerged; bring with them their signature electronic-pop meets all things tropical vibe. On the first introductory beat, we're immediately transported far away. To St Lucia, a place that is along the cost, warm, fresh, lively and oh so heavenly. These are the exact feelings ignited by their music, a feeling of endless euphoria.
As these feelings spread and make their way throughout our bodies, the crowd becomes an ensemble of gleeful dancers. Loosing themselves inside each and every catchy St Lucia track. An array of colourful Hawaiian shirts also filled the crowd, defining themselves as devoted fans, through imitating lead singer Jean Philip-Grobler's, own trademark style.
Combining their addictive electronic synths, electric guitar solos and catchy lyrical falsettos, St Lucia ingeniously produces music that is feel-good. Their music not only ignites pleasure but transports it's listeners to a tropical oasis we'd all rather be. Among favourites, Elevate, September and We Got It Wrong, particularly had the crowd singing in time, with every word they mouthed on the exact beat of tune.
St Lucia played a more than memorable gig. Their vivacity was infectious and charming, whilst their music was euphonious. Each of their loveable tracks was played with such precision and exuberance that the entire crowd was fixated on their sheer talent. From now on out, I cannot wait to visit the isle of St Lucia again and again and again.